On April 10, 2020, the Financial Accounting Standards Board (FASB) released a Staff Q&A to provide guidance surrounding the accounting for lease concessions granted by landlords as a result of the COVID-19 pandemic. The additional interpretive guidance is summarized below: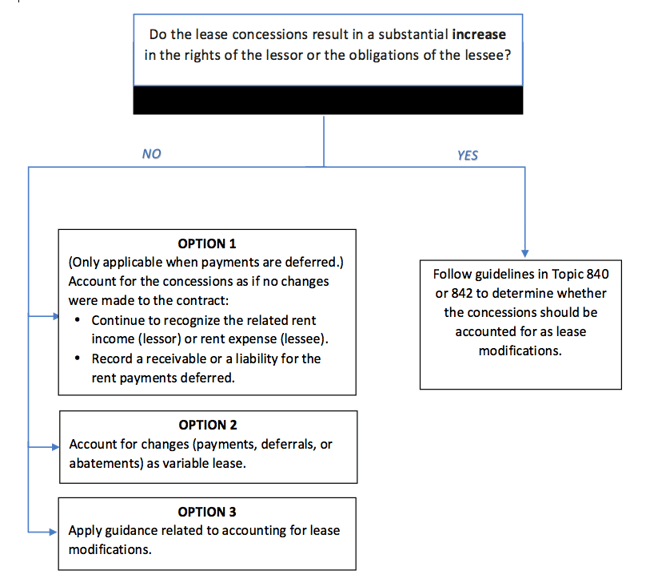 In addition, FASB re-affirmed that:
This policy should be applied consistently to similar situations with similar characteristics.
Disclosures about material concessions granted (lessors) or received (lessees), and the related accounting effects, should be provided to assist financial statement users in understanding the nature and financial effect of the lease concessions related to the COVID-19 pandemic.
Our latest guidebook provides leaders with a roadmap to enhance resiliency plans, simplify operations, address new financial requirements, and more. To download, please click the link below.